August 28, 2023
Your Guide to Choosing a Cosmetology School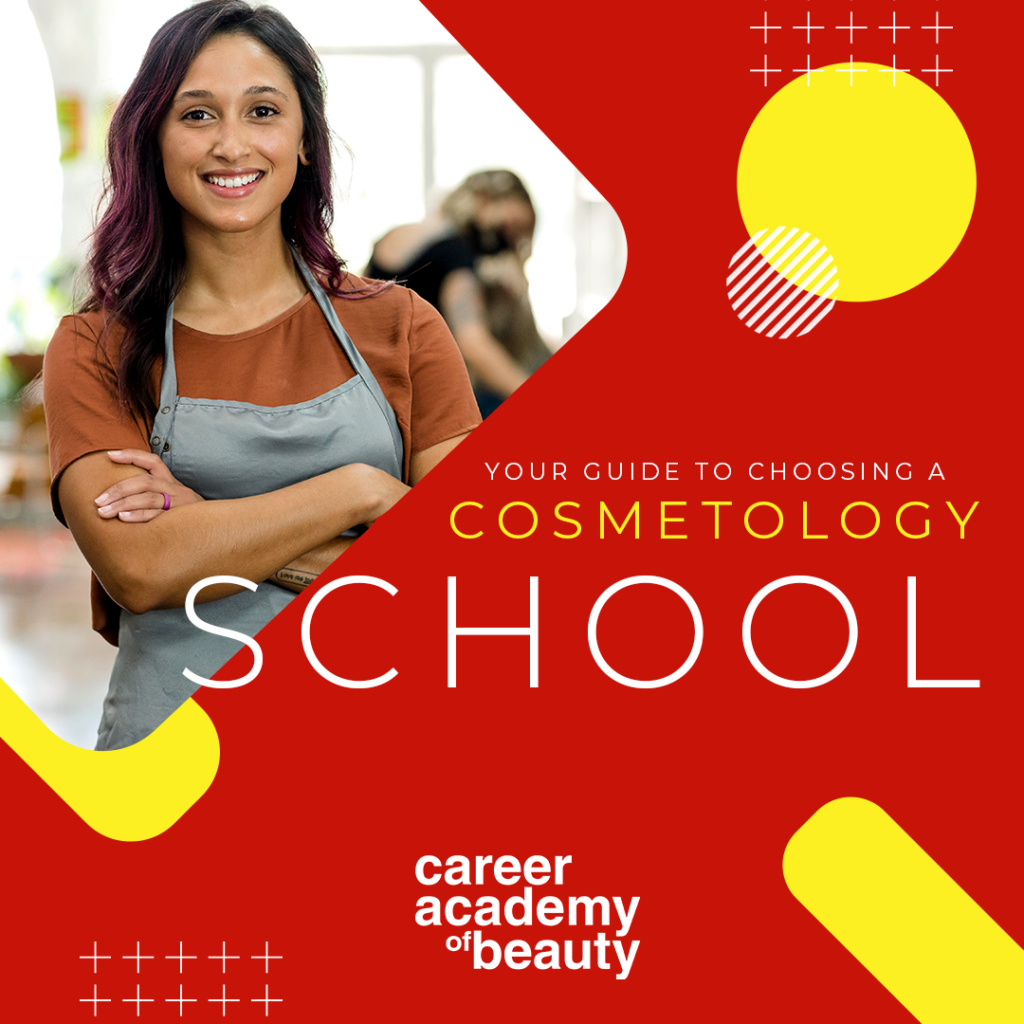 Pursuing a career in cosmetology can be an exciting time in your life, but choosing which cosmetology school to attend can sometimes seem like a daunting task. The right school can shape your skills, boost your confidence, and pave the way for a career in the beauty industry. In this blog, we'll walk you through the essential factors to consider when choosing a cosmetology school, hoping you can make an informed decision!
Accreditation
Accreditation ensures that a school is meeting specific standards, validating the quality of education it offers. If a school is accredited, it signifies the school's commitment to providing students with a valuable educational experience. There are many benefits that come with attending an accredited school:
The curriculum aligns with industry standards: Accredited schools are more likely to offer up-to-date courses that incorporate the latest trends, techniques, and technologies in the cosmetology field.
Prerequisite for licensure in many states: It's often required for applicants to have graduated from an accredited program before they can sit for cosmetology licensing exams. Attending an accredited school ensures that you are on the right track to becoming a licensed and certified cosmetologist, which is crucial for launching a successful career.
Opportunity for better employment: Accreditation serves as a mark of quality and professionalism, making graduates more marketable and competitive in the job market.
Easier to transfer credits between schools: If you decide to continue your education or pursue advanced training in the future, attending an accredited school can make it easier to transfer credits to another institution, thus saving time and money.
Curriculum
Different cosmetology schools offer different curriculum. Before making any decisions, research the programs and compare them. Look for a well-rounded program that covers fundamental topics in hair styling, cutting, coloring, skincare, makeup, and nail care. At Career Academy of Beauty, our 1000-hour cosmetology program covers:
Advanced Cutting and Coloring Techniques
Brazilian Blowout
Permanent Hair Straightening
Nails
Waxing
Makeup
Skincare
Business Training
And So Much More!
Experienced And Qualified Instructors
Your instructors play a pivotal role in shaping your future in cosmetology. You want to find a school that takes pride in its instructors and are passionate about teaching. Do some research into the instructor's background and read reviews if you can!
At Career Academy of Beauty, our educators are more than teachers. Leveraging their expertise, they are committed to guiding students like you toward realizing your fullest potential as beauty professionals.  After teaching students for 50+ years, we have a few tricks up our sleeves to help our students be the best they can be.
Facilities And Resources
Visiting the campus and touring the facilities is an important part of the decision-making process. Seeing where you're learning can help you get a better feel for the quality of education and culture at each beauty school you're visiting. Some things you want to look for in a school are:
Equipment that mirrors industry standards
Any additional resources such as online learning platforms, student support services, or career counseling
Reviews And Reputation
Look for online reviews, testimonials, and feedback from former students. Positive reviews and high satisfaction rates are indicative of a school's commitment to providing quality education and positive learning experiences. These testimonials often highlight aspects like the competence of the instructors, the effectiveness of the curriculum, the availability of resources, and the support offered to students.
Cost And Finacial Considerations
Cost is often a huge factor when considering a cosmetology school! While it's essential to find a school that fits your budget, prioritize the value of education over the lowest price. A quality education can lead to better career opportunities, leading to higher pay in the long run.
Research scholarship opportunities, *financial aid programs, and payment plans that the school offers. Taking advantage of these financial resources can make a significant difference in managing the cost of education and ensuring a smoother transition into your chosen career path.
*financial aid is only available to those who qualify
Practical Hands-On Training
Look for a school that emphasizes practical, hands-on training. The beauty industry is heavily skill-based, and the more practice you get with real clients, the better prepared you'll be for your career. Ensure the school provides ample opportunities for students to work in a salon-like setting.
At Career Academy of Beauty, we believe that one of the best ways for our students to learn is through real-world experiences. That is why we invest in quality professional products in our student salon that they would use in their careers. We use products such as Dermalogica, Martin Parson's, Murad, Imme, and more!
Ready To Become A Cosmetologist?
Selecting the right cosmetology school is a critical step toward building a successful and fulfilling career in the beauty industry. A well-informed decision can lay out a strong foundation for your journey into the world of cosmetology.
If you're ready to pursue your passions and become a cosmetologist, take the first step and contact us today! We're excited to hear from you and help you grow into your career as a cosmetologist.