September 27, 2023
How to Pay for Beauty School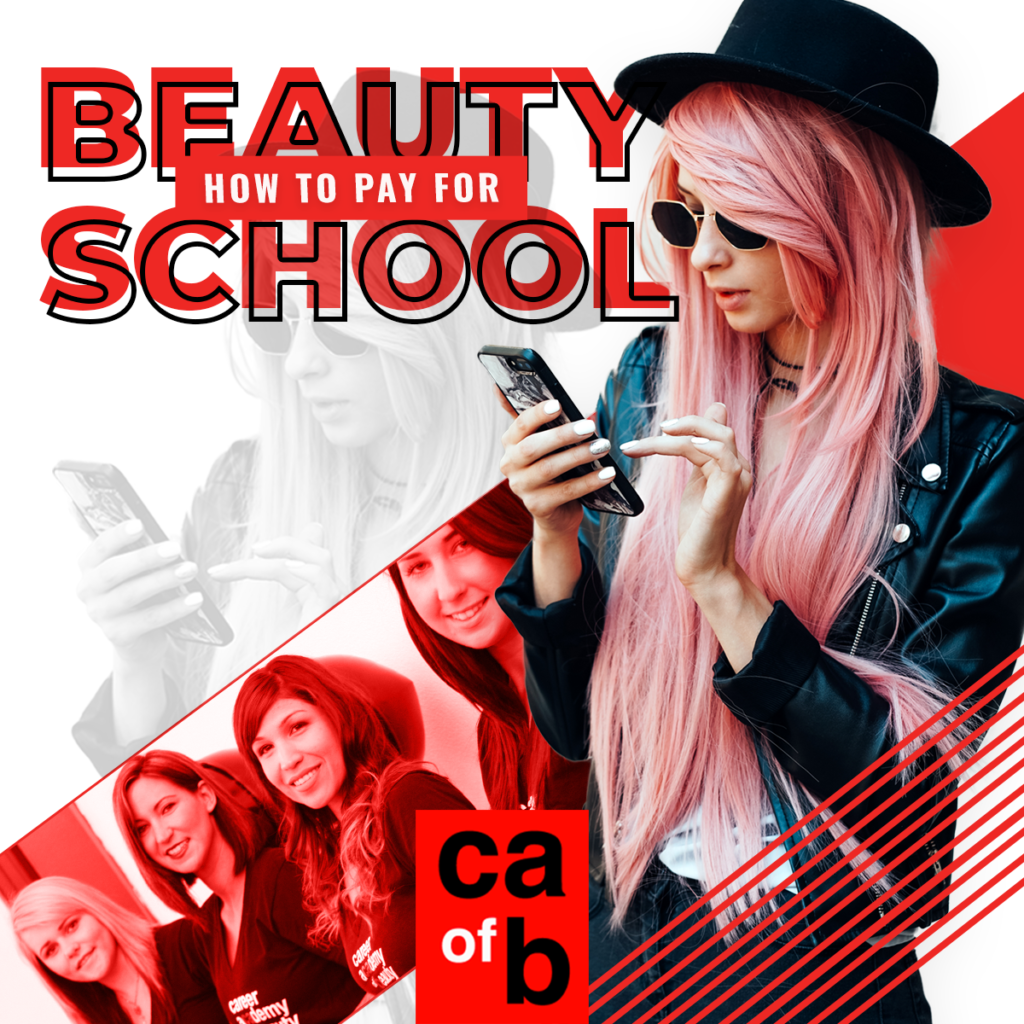 Embarking on a journey into the world of beauty can be an exciting and rewarding endeavor. Whether you dream of becoming a skilled hairstylist, makeup artist, esthetician, or nail technician, attending beauty school can provide you with the essential skills and knowledge needed to excel in this industry. However, one common concern that aspiring beauty professionals often face is how to manage the costs associated with beauty school education. In this guide, we will explore various options and strategies for financing your beauty school education at the Career Academy of Beauty.
Understanding The Costs
Before diving into the various ways to pay for beauty school, it's crucial to have a clear understanding of the costs involved. Tuition fees, textbooks, supplies, and licensing fees can add up quickly. The cost of beauty school can also vary based on factors such as the program you choose and the specific services and training offered.
How To Pay For Beauty School
Financial Aid
At Career Academy of Beauty, we provide *financial aid options to help students manage the costs. The first step is to complete the Free Application for Federal Student Aid (FAFSA). This application determines your eligibility for federal grants, loans, and work-study programs. The Career Academy of Beauty may also offer its own institutional grants or scholarships, so it's essential to inquire about these opportunities.
*Financial aid is only available to those who qualify
Types Of Financial Aid:
Pell Grant: The Federal Pell Grant is granted based on student's financial need and is accessible to U.S. citizens. This grant is allocated to cover tuition expenses and is non-repayable.
SEOG: Supplementary Grants are contingent on the available funds and the financial necessities of the student. Applicants must be U.S. citizens. Repayment is not required.
Direct Lending Program: The Department of Education directly offers both subsidized and unsubsidized student loans, along with Parent loans (PLUS), which aid parents in meeting their student's educational costs.
Institutional Scholarships: Eligible Cosmetology students have the opportunity to receive up to $2,000 in institutional scholarships. Submit your application today!
Scholarships
Scholarships are a fantastic way to fund your beauty school education without the need for repayment. Many beauty industry associations, cosmetic brands, and private organizations offer scholarships specifically designed for aspiring beauty professionals. These scholarships may be based on merit, financial need, or specific talents. Research and apply for as many relevant scholarships as possible to increase your chances of receiving financial assistance.
Grants
Grants are another form of financial aid that doesn't require repayment. They are typically awarded based on financial need and can be a significant source of funding for your beauty school education. Federal and state governments, as well as private organizations, offer grants to eligible students. Make sure to explore all available grant options and submit the necessary applications before their deadlines.
Part-Time Employment
Working part-time while attending beauty school can help offset the costs of tuition and living expenses. While balancing work and school requires careful time management, it can be a practical way to gain financial independence and reduce the need for loans.
Personal Savings
If you have been diligently saving money, your personal savings can be a valuable resource to fund your beauty school education. Using your savings to pay for tuition and other expenses can help you avoid accumulating excessive debt.
Private Loans
When other funding options fall short, private loans can bridge the gap. Unlike federal loans, private loans are typically offered by banks, credit unions, or online lenders. It's important to carefully read and understand the terms of private loans, including interest rates and repayment plans, before committing to them.
Planning And Budgeting
No matter which funding options you choose, effective planning and budgeting are crucial. Successfully managing your finances during your time at beauty school not only ensures a smooth educational experience but also sets the tone for your future financial stability. Here are some additional tips to help you navigate your financial journey while attending the Career Academy of Beauty:
Create a realistic budget that includes tuition, textbooks, supplies, living expenses, and any other costs.
Consider living with roommates to share living expenses and reduce costs.
Look for discounts on textbooks, supplies, and other essentials.
Explore opportunities to save money, such as preparing meals at home instead of dining out.
Track your expenses and adjust your budget as needed to stay on track.
Acknowledge your financial achievements along the way. When you stick to your budget or reach a savings goal, reward yourself in a reasonable and budget-friendly manner.
Get Started On Your Dreams!
Pursuing an education at the Career Academy of Beauty can be an investment in your future as a skilled beauty professional. While the costs of beauty school can seem daunting, there are numerous funding options available to help you achieve your goals. By exploring scholarships, grants, financial aid, and part-time work, you can create a financial plan that allows you to focus on your education and launch a career in the beauty industry.
If you're seeking guidance on financing your beauty school education, don't hesitate to reach out to our dedicated financial aid office. From navigating the application process to addressing your unique needs, we're committed to supporting you every step of the way. Contact us today, and let us help you embark on your journey toward a career in the beauty industry.