November 23, 2022
How Long Does A Cosmetology & Barber Program Take?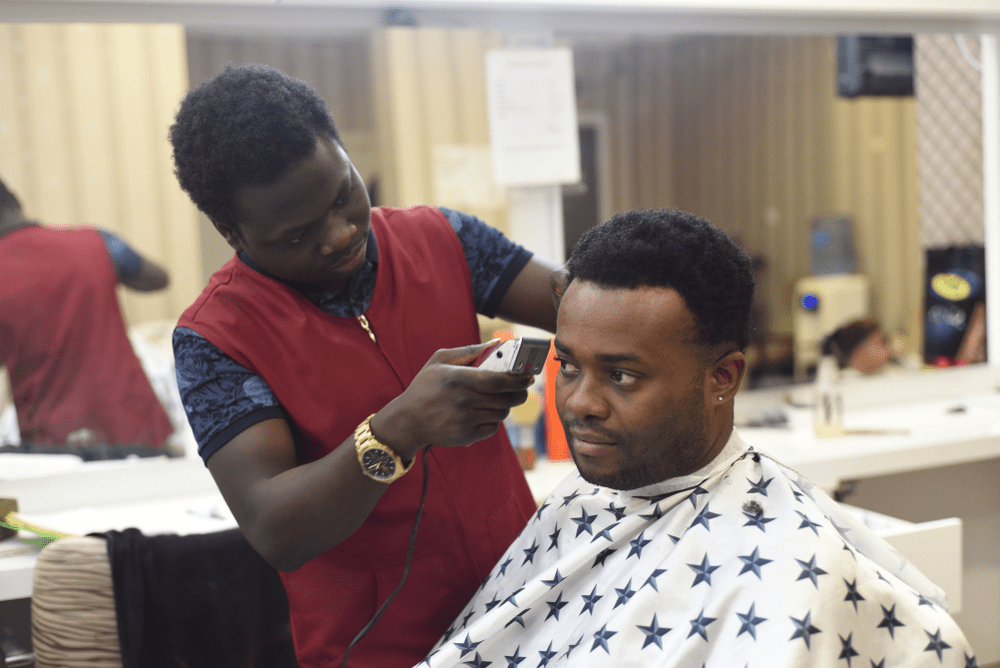 How Long Does A Cosmetology & Barber Program Take?
If you've considered a potential career in the beauty industry it may have crossed your mind to do both Cosmetology and Barbering. Career Academy of Beauty offers a single program to cover both of these amazing programs so that you can pursue your dreams even more quickly! We understand your passion for beauty and it is exactly what drove us to create this amazing program.
How Many Hours Do I Need To Complete?
A full program takes a required 1200 hours to complete, 200 of those hours are specifically incorporated for barbering
1200 hours can feel overwhelming unless you look at breaking it into smaller pieces. Our full-time students can complete the program in as little as 8.5 months. This means you'll spend up to 35 hours a week fully emerging into our program!
If you aren't able to commit to a full-time program, we have two different part-time programs available! The first is our part-time day schedule which students can then complete the program in as little as 10 months. This allows you to continue to have your nights available for any commitments you may have! We know that not all students are able to do classes during the day so we also offer a night schedule! The night schedule allows students to potentially complete the program in as little as 15 months.
What Are The Benefits Of Having Both Cosmetology and Barber Training?
Understanding the art of cosmetology and combining it with the technical skill of barbering can make you a more desirable beauty professional. A cosmetologist and a barber both require unique skill sets to match how you are working. Barbers for example learn how to work in shaving techniques, while a cosmetologist wouldn't. Cosmetologists learn waxing techniques, nails, makeup, and more while a barber wouldn't need those skills.
For beauty professionals who choose to do both, you can have the best of both worlds.
Boost your earning potential – For instance, a barber is allowed by the state to use a straight razor however a cosmetologist wouldn't be. If you have both licenses then you can add those services to your repertoire
Increase your employability – Many salons love having employees who are more diverse in their skillset as this allows them to be flexible with the scheduling and services they can offer!
Maintain flexibility – After passing your exams, you will have the licensure to work in a hair salon, or barbershop, or break out on your own!
Why Career Academy of Beauty?
We have been educating those passionate about beauty for over 50 years. We want to help you reach your beauty goals! We help by teaching you the techniques and theories in a classroom setting and then after completing a certain amount of classroom hours you may advance to the clinic floor. From there you may be able to work with real clients in our student salon*
We know everyone learns differently so we use the online learning platform by Milady to help you find the best methods to study. You may use activities, quizzes, videos, and/or flashcards to help you learn the material. There are many visual aids to help in learning and we also want you to get the most out of your experience through hands-on learning. To help you build your confidence you'll be able to practice on mannequins, models, and real clients on our clinic floor.*
We also offer financial aid** to students who qualify. We know that this is an investment for you, and we want to help you through that!
Here are the available types to you:
Pell Grants
Supplemental Grants
Direct Lending Program
Institutional Scholarships
And More!
Don't let finances get in the way of your dreams! Contact our awesome admissions team or schedule a tour to get started on your journey today!
*All services are supervised by a licensed professional.
**Financial aid available to those who qualify