October 15, 2019
10 Reasons Why CAofB Is The Best Orange County Beauty School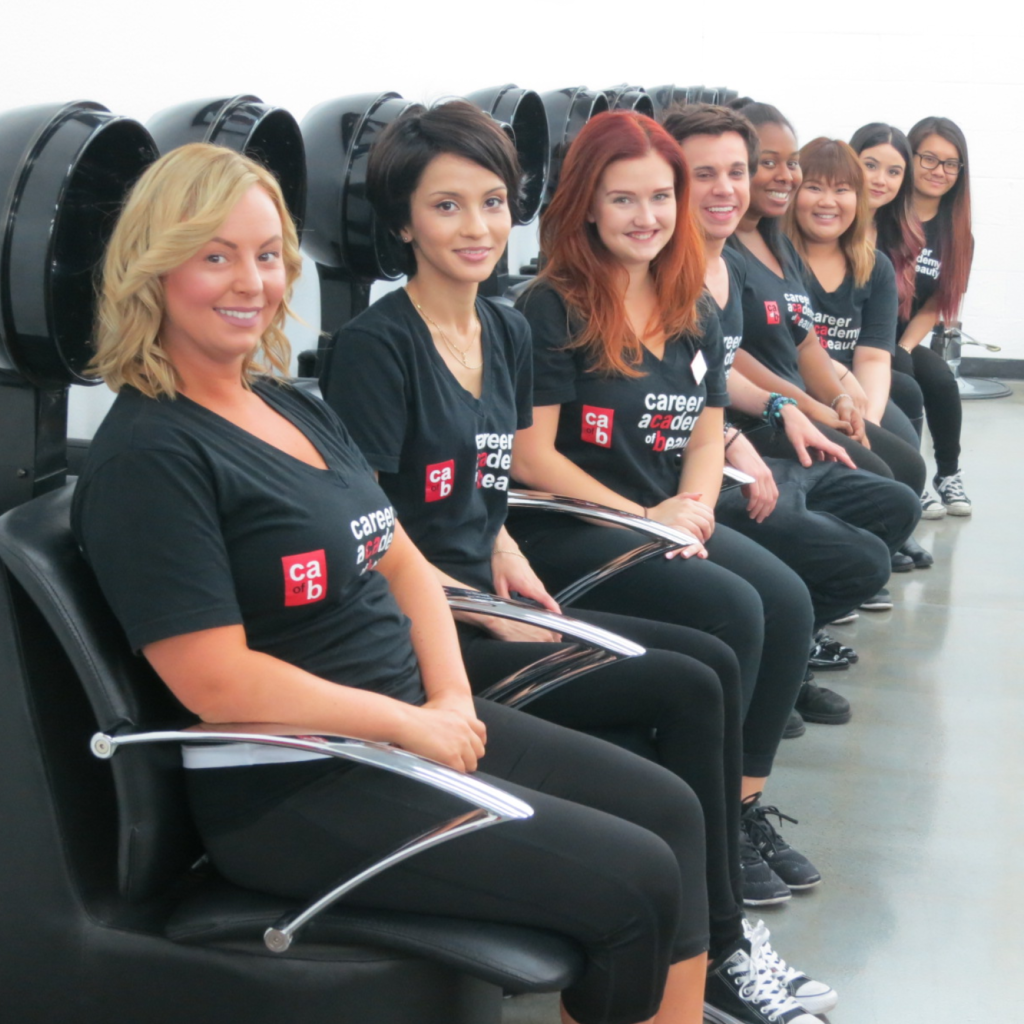 Looking for an Orange County beauty school?
Here's 10 Reasons Why You Should Choose Career Academy of Beauty.
1. CAofB is Orange County's only Sassoon approved beauty school.
2. CAofB is the only Orange County beauty school with a Nuts & Bolts business training program.
3. Students enrolled in our cosmetology and esthetician courses use first-rate products.
4. Students learn the most advanced cutting/coloring techniques.
5. Our graduates have one the highest passing rates
6. All our students use the most updated technology (Students receive iPads in their kit)
7. Hands-on training with experienced instructors.
8. We offer day and night courses.
9. Externship Program and Career Placement services on premise.
10. CAofB trains students for careers not jobs.
SASSOON ACADEMY | SCHOOL CONNECTION
We're the first and only Sassoon Academy | School Connection (SA|SC) hairdressing academy in Orange County, California. That means you'll learn the ABC's of Cutting and Coloring Hair the Sassoon way. You should want to learn more than just state board readiness, but to become a successful hair and color stylist you should learn multiple hair methodologies.
NUTS AND BOLTS – Business Training Course
While the other schools are teaching you how to cut and color, CAofB students are getting a more comprehensive education and "working smarter, not harder" with a Nuts and Bolts business education, you'll learn core business skills that prepare you for a thriving career. Our curriculum integrates Nuts and Bolts technical training, meaning you'll learn the "ins and outs" of customer service, retail sales and business growth in a hands-on environment.
Learn about our business training course here.
ADVANCED PRODUCT TRAINING
Dermalogica
Martin Parson's
Wella
Neuma
Murad
Brazilian Blowout
Imme
CAREER SERVICES
CAofB is an Orange County beauty school that has been educating beauty industry leaders for 45 years. In that time, we have built long-lasting relationships with top stylists from a variety of local salons and spas. We setup our students for success with externships, assisting and applying your education with real-life scenarios. CAofB has a wide range of industry professionals that come into our academy to share their experience and knowledge with you through workshops, demonstrations and current product knowledge. These opportunities will allow you to start making connections within the beauty industry that you can call upon once you graduate. In addition, we will provide you with job placement services, at graduation and throughout your career.
CAofB has developed an advanced education curriculum for licensed professionals and graduates to expand their skillset and give them the ability to offer the top services clients are requesting. Expand your skillset and increase your earnings with these in-demand beauty services.
Skin Courses:
Eye Lash Extensions
Microblading
Body Sugaring
Spray Tanning
Brazilian Sugaring
Lash Lift
Preventive Anti-Aging Treatments
Acne & Rosacea
Nails Courses:
Hard Gel Nail Art
Beginner Pink/White Sculptured Nails
Hair Courses:
Hair Extensions
Balayage Hands-on/Demo
Master Highlighting
Braiding Updo's and Styling
Business Courses:
Grow Your Business
Salon/Spa and Individual Consulting
Social Media Better Practices
If you want a career and not just another job, schedule your tour today.